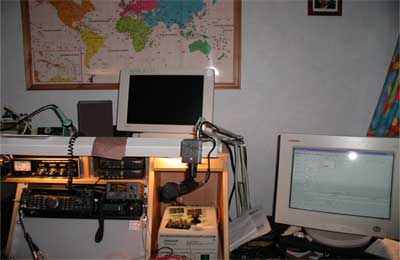 First of all, excuse the mess but i don't have that much space in my shack.
This is my first step to build a Lo-Fi SSB audio station, you can see my homemade microphone boom with a 600 Ohm microphone attached. The microphone boom is a old desklamp and it will be painted black, i bought it from a fleamarket. The microphone comes from the local scrapyard. The total cost so far 15 SEK that's about 1.94$.
The hardware i will use is the Behringer products.